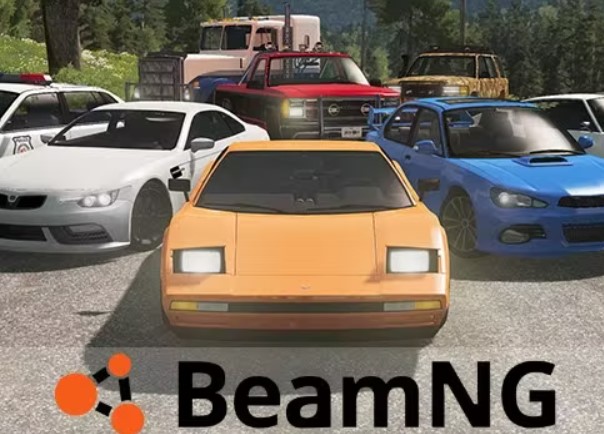 This game is not really a game. This is something like a program for calculating damage to a car. In other words, an accident simulator. And the first thing that distinguishes it is the carefully emulated physics. There are several cars to choose from, the ability to create your own car from scratch. There are many elaborate maps to the smallest detail. There is a storyline and an open world. But let's talk about everything is in detail!
BeamNG Drive has a beginning but no end. Fully customizable bots to the smallest detail can be your "partners" in pursuit of another bot, or vice versa, they can chase you. Moving parts on some machines give an even better sense of the quality and reliability of the game. Headlights are also available in this game and therefore you can do night chases. There are several camera modes for complete immersion in the atmosphere of the game. With each update, not only new cars, maps and missions are added, but also bugs are fixed, crashes and vehicle control becomes smoother, smoother and more fun.
There is no need to talk about the plot. He is not here. But there is one trick, you can come up with your own plot, in your head, the game allows it. For example, imagine the situation that you are driving along a mountain and lost control, everything is done perfectly. The graphics is rather decent. All this drawing, shadows, texture quality… Ignoring some bugs. But despite them, the visuals in the game can safely earn four out of five points.
In terms of gameplay, everything is amazing. It's all about physics and destruction. After all, this game was invented to destroy cars. And that's what you'll be doing almost all of the time here. Except for the moments when you are working on your vehicle, adding new spare parts, upgrading its characteristics and maybe even changing its appearance. Yes, there is also such an option here! You can switch between third and first person views right in the process to look at what's happening from different perspectives. And lastly, there is a multiplayer now! You can ride around the same map along with other players, simply goofing off or competing in speed and sturdiness. Enjoy this wonderful game online and discover what else BeamNG has in store for you!