BeamNG.drive Police Chase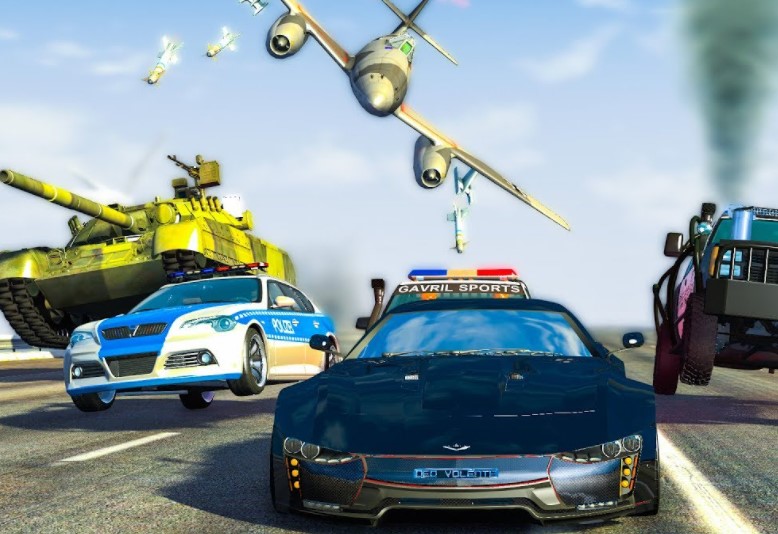 The famous game about crazy car races remains on the rise. And one of the reasons for its popularity is the game's diversity. It offers you a lot of exciting mods, and Police Chase is one of the most popular ones. This mod adds a lot of new elements and features to BeamNG drive. Here, you have two scenario options. You can select a police car and chase criminals or you can play for a bandit and run away from police officers. There are lots of customization opportunities here – it is even possible to involve several police cars if you want to organize a really spectacular and dangerous chase. You can start with 1 cop against 1 thief. Here you can play either role. And no matter which one you choose, your opponent is artificial intelligence. The race will develop a crazy speed and your task is not to lose control over your car. The next mode is one thief against many police cars.
Here, you will replace all cars on the screen with police cars. These are very designed with the tiniest details – flashlights, sirens and more. Set the speed limit and once the criminal will exceed it, the police cars will be activated. If nothing happens, it is necessary to nudge one of the cars to encourage them to start the chase. And one more option is police chase with traffic. The idea of the whole gameplay is to make the adventure as dangerous as possible. You will have to move at lightning speed, no matter in what accidents and crashes it may result. The interesting thing is that whenever a police car is completely destroyed, a new one is immediately spawned. There are lots of car models you can choose from, and you can additionally customize these – there are numerous elements and features to use. Try on this mode for a new driving experience which is really impossible to get in real life. Enjoy the unrealistic speed and go through a number of crash tests. Who will manage to win the chase – police or criminal? Test this game mod to find out!